The new book "The Dread"
*Update* The Dread book is now available in eBook, iBookstore, and paperback formats! Click the blue link in the preceding sentence to see the options. Thanks again!
The new book "The Dread" is just around the corner, we are just finishing the final proofreads and the polishing before the big release. Thank you Mary Pat for all your input and your proofreading. Thank you Eric Hanson, the graphic design farmer, for your beautiful cover (rough draft below) and your layout of the book itself.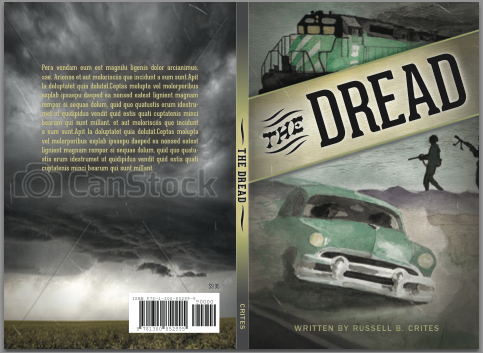 The book is set in Northern Montana in the 1950's into the 1980's interrupted with a side trip to Viet Nam. Luke goes through many life experiences on his way to the conclusion of the book. He goes through his formative years and his young adult years with a glimpse into Northern Montana life in the 50's and 60's. He makes the trek to the jungles of Viet Nam and back to his home in Montana. The 70's and the 80's follow with work and the railroad. Luke is trying to find himself and make sense out of life after the war. All the time he is running away from something in his past, "The Dread".
Take some time and come along with Luke, stir some memories, live with this young man through his growing up and his adulthood. Glimpse into the world of the 50's and 60's and help Luke try to live with "The Dread" to the conclusion.
I hope all of you who enjoyed "The Long Awakening" will come along and bring your friends. I've enjoyed all of your comments, feedback, and especially your encouragement. It is what keeps me going with this life long dream. Thank you all from the bottom of my heart. May you have a blessed Christmas season. Let's not forget who's birthday we are celebrating.